"Delivering Better Health Daily"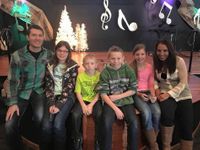 Patrick Cook
Owner and Pharmacist
Patrick Cook, Pharm. D began his pharmacy career while attending Villa Rica High School working for Plaza Pharmacy in 1993. After attending West Georgia College, he transferred to Mercer's Pharmacy program and graduated in 2001. There he was President of the Kappa Psi Pharmacy fraternity. Patrick worked for the CVS chain out of college and then had the opportunity to purchase Buchanan Drugs (formerly Jim Cash Pharmacy). After 10 years of business, he is committed to serving "Better health with Buchanan Drugs." to the community and surrounding areas. Buchanan Drugs is in the heart of Buchanan Georgia. Customer service and relationships help make the pharmacy what it is today. Patrick also takes an active role in National Community Pharmacy Association and Georgia Pharmacy Association as well as supporting all Haralson County schools and organizations.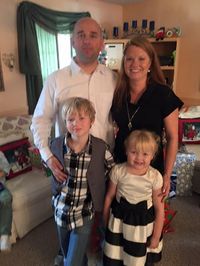 Nicole Griffin
Pharmacist
Nicole graduated with honors from Central High school in 1997. She began her love of pharmacy while working at Carter Miles Pharmacy in Carrollton.
She went on to pursue her dream at the University of West Georgia and later transferred to Mercer University. In 2003, she graduated with her Doctor of Pharmacy at Mercer University. After graduation, Nicole decided to further her education and completed a drug information residency with Solvey Pharmaceuticals. Upon completion of her residency, Nicole accepted a job with publix pharmacy in villa rica. She has most currently worked with Kroger pharmacy. She is married to Wesley Griffen. They have two wonderful children- Charles and Chloe. They currently reside in Bremen and enjoy spending time together traveling and with friends and family.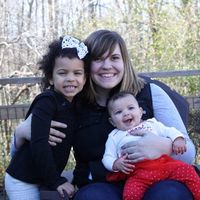 Randa Brown
Medical Equipment Manager
Randa Brown has been working for Buchanan Drugs since 2011. Before joining the Buchanan Drugs team, Randa received her Certified Nursing Assistant degree while attending high school. She is a 2008 graduate of Haralson County High School, and proud to be a Rebel! Randa proudly serves as the DME Coordinator Buchanan Drugs and is committed to providing her community with their medical equipment needs. In her free time, Randa enjoys spending as much time as possible with her two daughters Amarah and Andie, serving others with mission work, and serving in her church.