"Delivering Better Health Daily"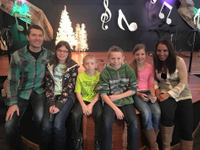 Patrick Cook
Owner and Pharmacist
Patrick Cook, Pharm. D began his pharmacy career while attending Villa Rica High School working for Plaza Pharmacy in 1993. After attending West Georgia College, he transferred to Mercer's Pharmacy program and graduated in 2001. There he was President of the Kappa Psi Pharmacy fraternity. Patrick worked for the CVS chain out of college and then had the opportunity to purchase Buchanan Drugs (formerly Jim Cash Pharmacy). After 10 years of business, he is committed to serving "Better health with Buchanan Drugs." to the community and surrounding areas. Buchanan Drugs is in the heart of Buchanan Georgia. Customer service and relationships help make the pharmacy what it is today. Patrick also takes an active role in National Community Pharmacy Association and Georgia Pharmacy Association as well as supporting all Haralson County schools and organizations. Patrick's greatest achievement is his family with his two daughters and two step-sons. Together they travel, play sports, and their favorite activity is to ride recreational vehicles in various areas.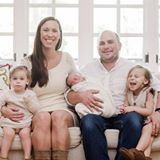 Lori Kay McMilan
Pharmacist
Laurie Kaye McMillan began her love of pharmacy at a young age as she watched both her father, Ed Johnson, and her grandfather, the late Billy Johnson, fill customers' prescriptions, demonstrate excellent patient care and build and nurture customer relationships. She comes from a long line of local pharmacists including Dr. W.E. Johnson who started Johnson's Drug Company on Adamson Square in Carrollton, GA in the mid-1800's. This business was family owned and operated across five generations until it closed in 1974. The long family history made a lasting impact on Laurie Kaye who chose to pursue pharmacy as a profession while attending University of West Georgia.
Laurie Kaye is an alumnae of Carrollton High School and obtained her degree in Biology from University of West Georgia in 2007. She graduated with her Doctor of Pharmacy in 2011 from Harrison School of Pharmacy at Auburn University and went on to obtain her Georgia Board of Pharmacy license the same year.
During college, Laurie Kaye worked primarily at CVS Pharmacy. While completing her Doctor of Pharmacy she worked at Indian Health Services Pharmacy on Reservation in Fort Washakie, Wyoming and also did rotations at Jackson Hospital & Clinic in Montgomery, Alabama and at East Alabama Medical Center in Opelika.
She is married to local business owner of R&R Enterprises, Robert McMillan, Jr. They have two fun-loving little girls and just added a son to their family in October 2015. They enjoy playing outside and spending quality time with their beloved family & friends.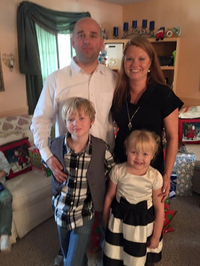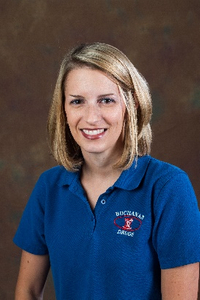 Erin Everson
Pharmacy Manager
Erin Everson was born and raised in Ellaville, Georgia. She graduated with honors from Schley County High School in 2002. In March of 2002, Erin began her pharmacy career at Gill Drug Company, a small independent pharmacy in her hometown. Erin attended Athens Technical College in 2006-2007 and obtained a certificate in Medical Assisting. In the fall of 2007, Erin enrolled at the University of Georgia and graduated with a Bachelor of Science in Health Promotion and Behavior in May of 2009. Erin worked in the pharmacy department of Athens Regional Medical Center during the time she was a student at UGA and learned IV admixture technique as well her normal duties as a pharmacy technician. In July of 2009, Erin started her career with Buchanan Drugs after moving to Carrollton shortly after her college graduation. Erin received her National Pharmacy Technician certification in 2010. Erin is married to Eddie Everson, and they have one daughter Emma Kate who is three. They reside in Bremen and enjoy being active in their church. Erin enjoys being outdoors. She is an avid sports fan, and one of her favorite activities is traveling within the great state of Georgia.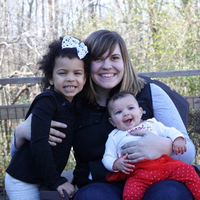 Randa Brown
Medical Equipment Manager
Randa Brown has been working for Buchanan Drugs since 2011. Before joining the Buchanan Drugs team, Randa received her Certified Nursing Assistant degree while attending high school. She is a 2008 graduate of Haralson County High School, and proud to be a Rebel! Randa proudly serves as the DME Coordinator Buchanan Drugs and is committed to providing her community with their medical equipment needs. In her free time, Randa enjoys spending as much time as possible with her two daughters Amarah and Andie, serving others with mission work, and serving in her church.